Honest Inks
Straits Pen is the manufacturer of the Honest Ink lineup launched at the San Francisco International Pen Show 2018.
USA based customers should email us as we have stocks of the inks located within the United States for local shipping.
(Season 1 is available, Season 2 in PET From the DC Show dates and Vase Bottles from the SF Show dates)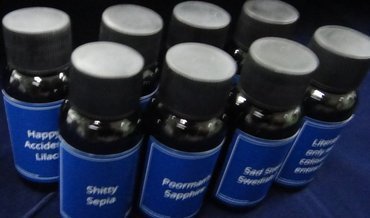 Standard Lineup
| Size | SGD | USD |
| --- | --- | --- |
| 30ml PET Bottles | SGD$20.00 | USD$14.00 |
| 50ml Glass Bottles ** | SGD$38.00 | USD$27.00 |
** USA Only, Singapore by special request.
Season 1 (Launched San Francisco International Pen Show 2018)
Poorman's Sapphire

My preciousssssssssss. Except blue. And not that precious.
Shitty Sepia

One man's shit is another man's sepia.
Happy Accident Lilac

You know what's another happy accident? All life on this planet.
Sad Stormy Swedish Sea

Attempt at alliteration because boring blue-green.
Season 2 (Launched Singapore Pen Show 2019)
Ultramehrine

Slowpoke Green

Bougainvillea Purple

Literally the only serious colour in the entire lineup

These inks are for sale at Lemur Inks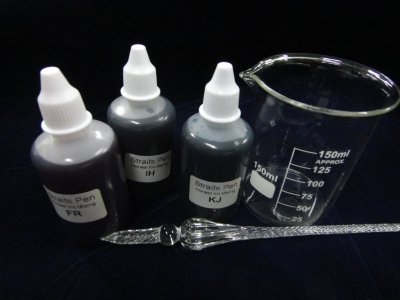 Custom Colours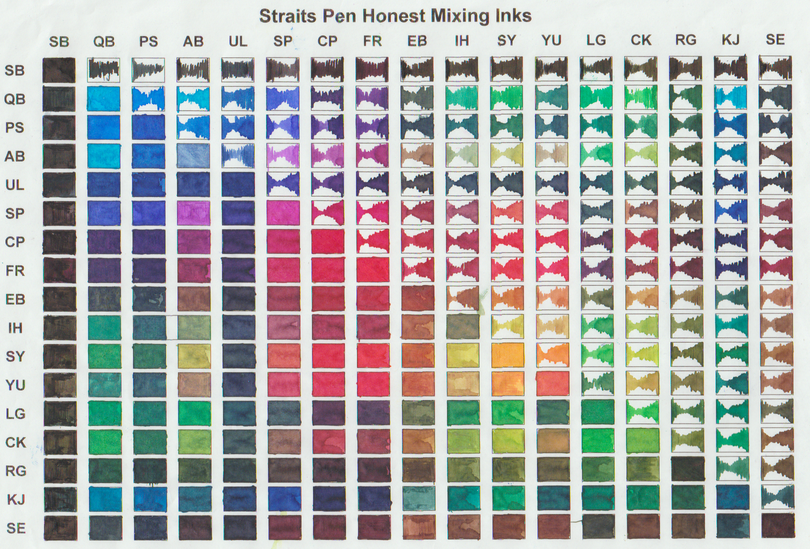 Straits Pen can mix and bottle a custom exclusive colour for your business, event or club. Prices start at USD$7.00 per bottle without custom packaging with a minimum requirement of 24 Bottles.
List of Exclusive Colours
Manila Copper (Manila Pen Show Ink 2018)
Park of Roses (Ohio Pen Club 2019)
Storm Warning (Ohio Pen Club 2019)
Wholesale
Please contact us for wholesale. Requirements are for a MoQ of 24 Bottles.
Bespoke Inks
In selected Pen Shows round the world, we provide a bespoke ink service in which Mr. NG Lip Sing will seat down and mix you a single bottle of ink. Costs are USD$16.00 for a 30ml PET Bottle and USD$29.00 for a 50ml Glass Vase Bottle. In our home show, The San Francisco International Pen Show, we have 2 ink mixing station in which you can try your hand mixing your own ink. Once you get that perfect formula, we can mix you a batch, be it 1 bottle or 100 to give to your closest friends.
Retailers